Today we have released one of the most requested features – text templates for Notes. Now look for a small square green button with letter "T" in it, sitting in the top right corner of Note text areas.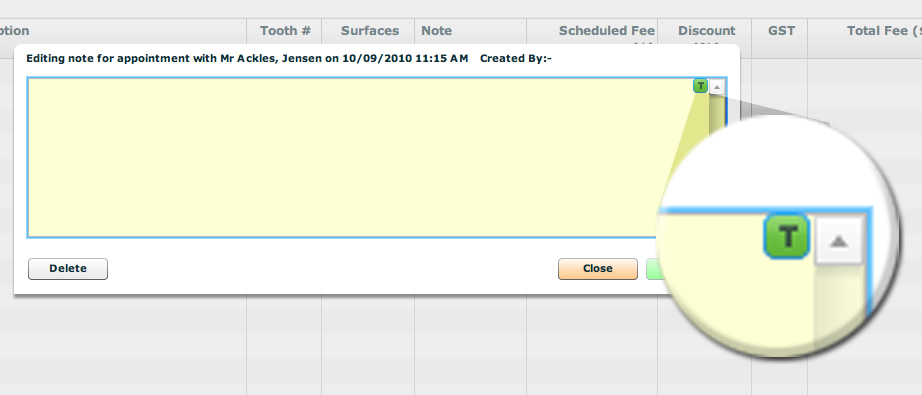 You will find these green buttons everywhere where you have Notes to add or edit. They are in the Appointment notes, in Clinical notes and in Quotes/Estimates. Their purpose is to speed up the entry of commonly repeated text.
Click on the "T" button and select to insert one of the previously saved templates.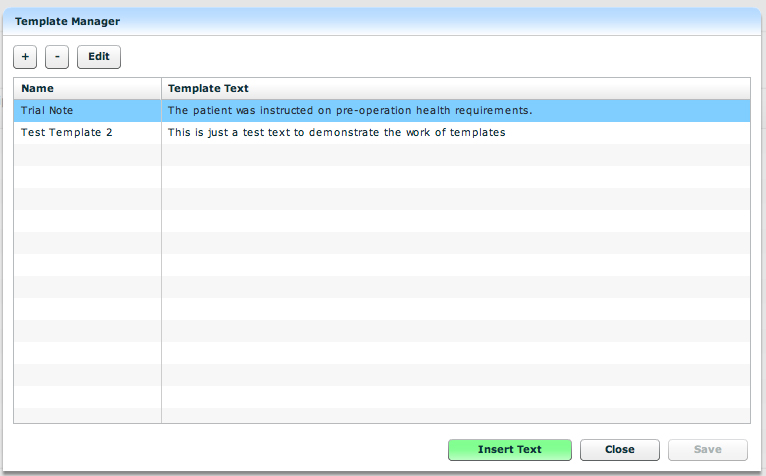 Click on "Insert Text" button to place the template text in your note.
It is also very easy to manage your templates. You can create a new one by clicking in "+", remove a template by clicking on "-" or edit an existing by clicking on "edit" button.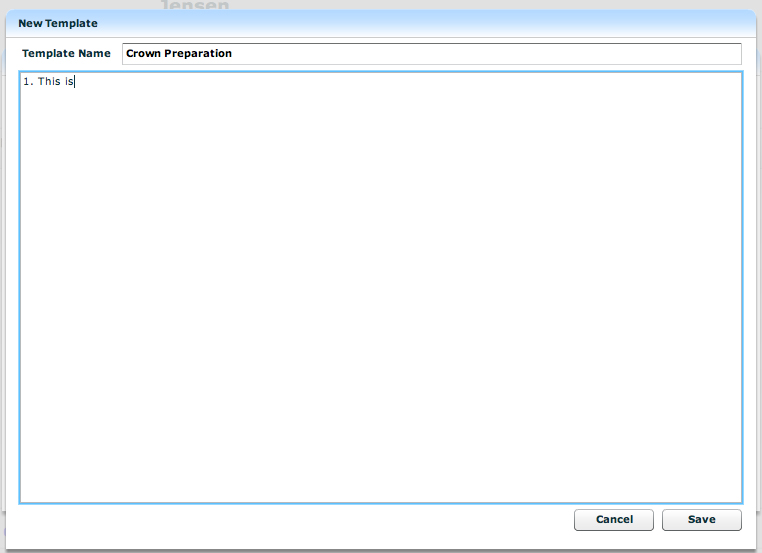 The templates created are bound to the user account, meaning that they exist across all locations user has an access to.
We are sure you are going to enjoy this feature and it will save you a lot of your precious time.