The Team Praktika is happy to announce our recent release of another exciting and long awaited feature – further practice settings customisation. To see the new features, please go to the Management -> Practice Details, and at the bottom of the page you will see 2 new buttons for Quotes and Appointment settings.

Menu Items

Settings buttons
Praktika users are now able to customise the way their quotations are printed. For instance, if you prefer to title your quotes as "Treatment Plans" or  "Estimates" you can simply change  it in the Quotes settings.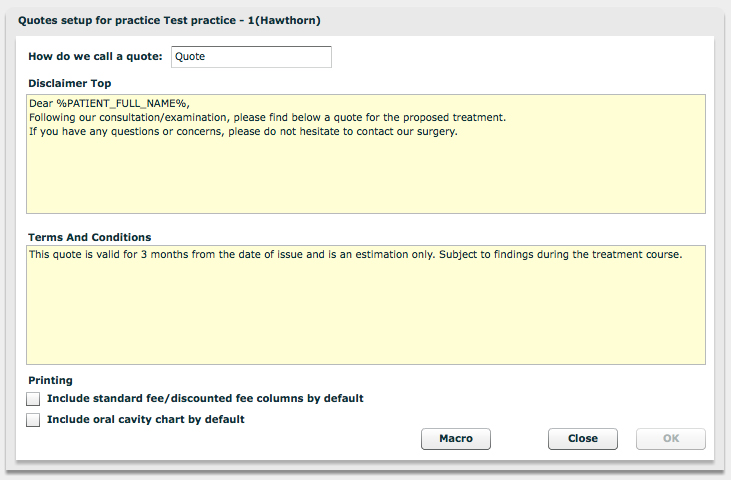 The top section and bottom section with Terms and Conditions are also fully customisable. In the custom text fields Praktika users are now able to use a set of useful macros which allow you to create  flexible and highly tailored  templates.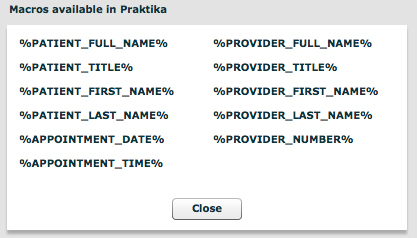 For the appointments users are now able to customise the default SMS reminder text using the available macros.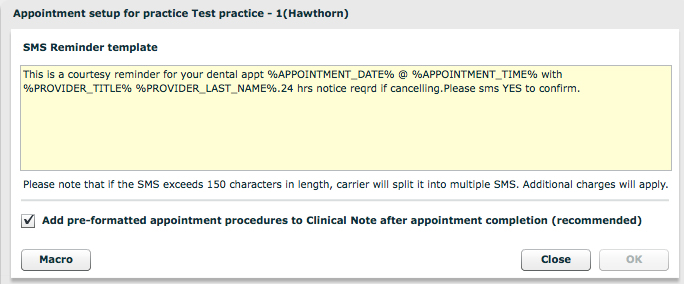 We intend to continue adding configurable parameters to Praktika, so that you could adjust the interface to better suit your needs.