As the Praktika family grows, we are facing new challenges, since more and more requests are coming our way.
Larger multi location businesses requested a more flexible and manageable patient sharing functionality than the one we previously had.
We have upgraded the Patient Sharing and here is the list what has been introduced or upgraded:
1. There is a new permission at the User level to allow sharing of patients.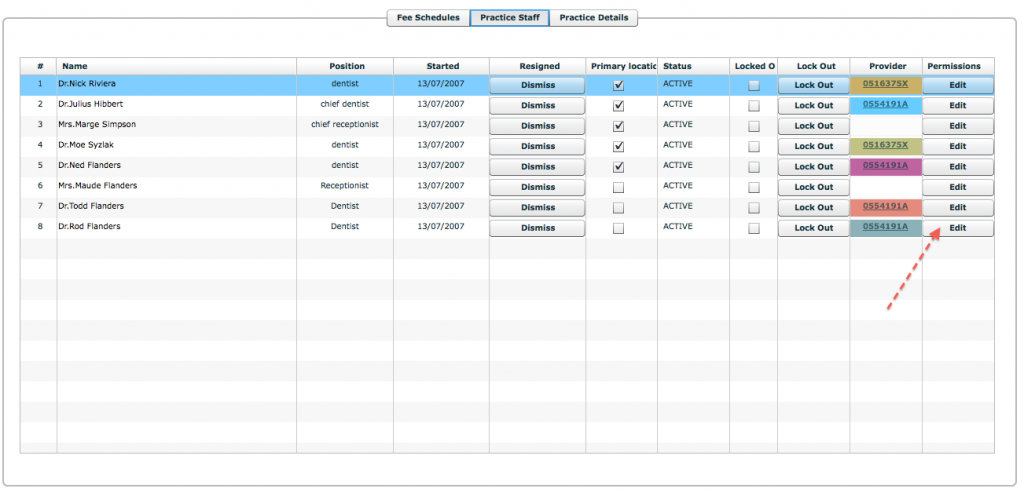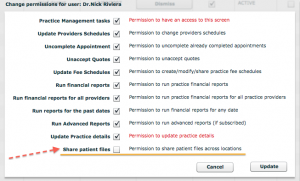 2.  There is a new setting at the Practice level:   sharing all new patient files between the locations by default
Management -> Practice Details – > Patients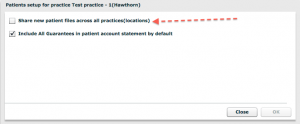 If the check-box is ticked, all the new patients will be automatically shared between all the practice locations.
3. Patient can now be shared only with particular locations (not with all).
Please mind, the person needs to be authorised to share patients.
In patient's personal details: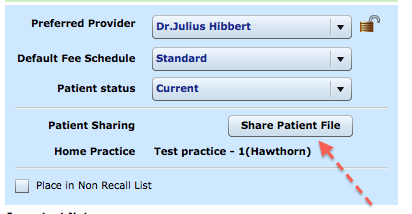 Select the locations you want to share the Patient's file with and update the records.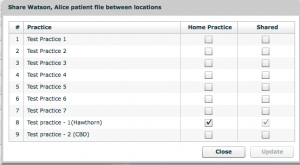 4. There is an option of sharing all the relevant guarantor patient files (as well as organisations) to the locations where a Patient's file is shared with.