Yet another enjoyable and successful exhibition. We always enjoy the home shows. Simpler logistics, greatest venue and lots of people we know. We want to thank everyone of our customers who found time and came to say hello to us. We appreciate your support and the good references you give us. We had a lot of very fruitful meetings and discussions with other exhibitors and were able to establish a few useful relationships from which, we believe, all our customers will benefit. The feedback we have received also outlines the way Praktika will develop in the future.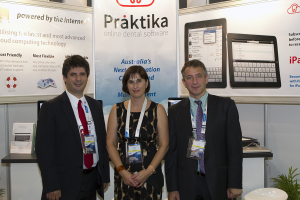 Our special great thanks go to Dr Dimosthenis Mantakoudis, who continues to provide us with his ongoing support.
Thanks to everyone who came to ask about Praktika or who just dropped in to say hello. We value all your help, interest and opinions.