Praktika Newsletter February 2019
New Praktika Website
Praktika will change its website over this weekend (Feb 16-17, 2019). The update is needed to comply with the latest requirements of the Internet search engines and indexing. The overall structure of the website stays the same and, we hope, the users will find it easy to switch to. The login button is still in the same place on the screen.

We have improved the FAQ section and the Compatible Equipment page, as well as added some new pages and information.

The website will be better suited for mobile devices like smart phones and tablets.
New Praktika User Login Screen
We will also update the User Login Screen. The functionality of it remains the same, however, we have added 3 significant new features:

1. Ability to save your login details to Password management utilities like iCloud KeyChain or Browser Managed Passwords. This feature will allow you to login faster. If you do not want to save your password for security reasons, please select "Never for this website" when prompted to save you login details. Clinic administrators can disable this feature by changing the browser preferences and settings, if required.

2. Ability to view the password you are typing. For that, click on the "eye" icon in the input field.

3. Ability to reset your password with a verified mobile number. For that, the system will ask you if you would like to be able to reset your password with your mobile phone. If you'd agree to that, your mobile phone will need to be verified. We will send you a special code that you will need to enter into the login screen to verify that you are the owner of that mobile number. Once your mobile is verified, you will be able to reset your password yourself. Please note, that you will not be able to reset 'suspended' or 'closed' accounts.
This feature can be disabled by the clinic administrators if it does not comply with the clinic's security policies. The policy can be applied per user account.
The two step authentication of the new login process is a move towards a better security of user accounts.
The login screen will also have some nicer random backgrounds to improve the user experience.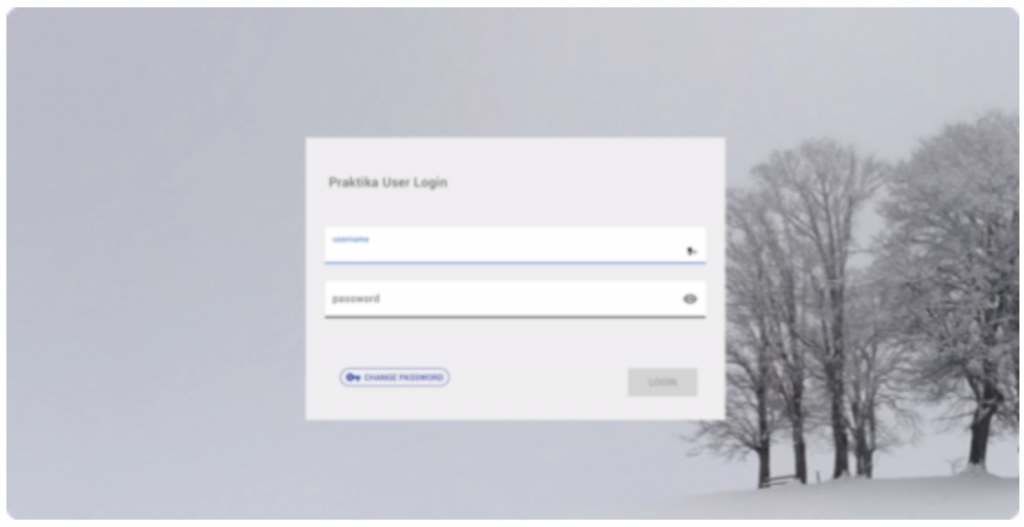 New Features in 2019
We have also introduced some new features this month.

The two most important of them are:

1. Rules based Online Booking. We call it 'Version 2'. The current version is still operational and it is to stay. However, the new version introduces a few significant changes. First of all, it is Rule Based, which means that you can specify the available blocks publishing rules and the system will be publishing them automatically. You can also specify Online Appointment Types so that the patients can choose what exactly they need and you can better prepare for the visit. The patient booking interface has also been significantly improved.
For the details, go to the "Help" Section of Praktika (last Tab) and in the left Menu Panel choose "Setup and Use Online Booking version 2".
If you want to try it, you can do it via our new website "Featured" page.
2. Consent forms and Signed Documents.You can now create documents that Patients can sign like Consent Forms and either email them to patients for signing or publish them to iPad to be signed in your presence.
For the details go to the "Help" Section of Praktika (last Tab) and in the left Menu Panel choose "Use Consent Forms and Signed Documents".
There were a number of other small new features and improvements that we will list and describe in our next Newsletters.

Please, follow our Facebook page to keep in touch with what is happening in Praktika.