Praktika Newsletter April 2016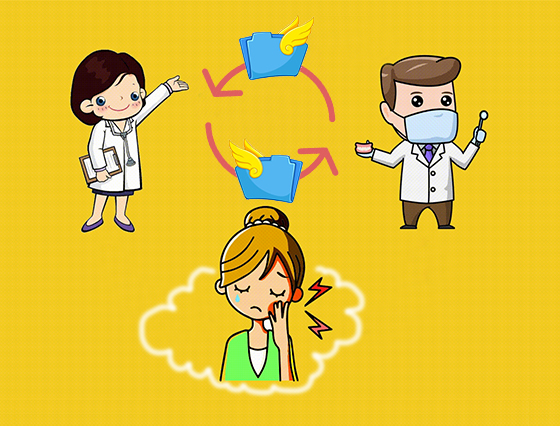 Praktika Referral Management 
Praktika Referrals is our new module that has been released this month. 
It allows to record and manage Incoming (IN) and Outgoing (OUT) Referrals as well as to create and maintain a list of Referring Parties (
database of external Clinics and Doctors).
It is comprised of the Referral Tab that contains Referring Clinic, Referring Providers and Referral Management units, Referral unit in the Patient File and Referral Setup in the Practice Details.
You can use this tab to maintain your list of the referring providers and clinics as well as to view and manage your practice's referrals.
The interface allows you to create an external clinic record and then associate external providers with this clinic. You can do it on the fly while creating an external provider record.
An external provider can belong to one or more external clinics. Providers can move from one clinic to another. The external clinics and providers can be used to create referrals (outgoing) or register referrals (incoming). The mails merge macros have also been updated and they are now "clever" enough to recognise which provider information should be included in the final document.
For more information on how the Referrals work, please watch the instructional videos on Youtube.
We are now collecting a lot of feedback on the Referral Module and we expect quite of lot of improvements and new features to follow. The Referral Report will also soon be released.
Referrals Management
Practice Referral Management allows you to apply complex combination filters to find and single out referrals by a variety of criteria.
The screen is interactive and you can click to open the referrals in the list to modify them.
Patient Referrals
Use Patient referrals screen to create a new referral (outgoing referrals) or register and manage a referral (incoming referrals).
Change states ("In progress" vs "closed"), statuses (fully customisable), categories (fully customisable), add images or documents. Track the progress of your management.
Referral Statuses and Categories Management
Go to Management -> Practice Details -> Referral to manage your referral statuses and categories. Double click on an empty row to create a new entry, type your text and save. If you need to delete a status or a category, please press "Delete" button and chose the ones you want to get rid of.
Document Referral Updates
Document macros have been updated to reflect the changes in the Referral Module. Now they include a new section with corresponding macros. The "external" tag refers to clinics and doctors outside of your practice you are referring to or get referrals from. The "internal" tag refers to your practice and practice's staff.
When a template is used from within a patient referral (Patient Referral screen), the document that is based on the template "knows" all the correct information about the referral parties.
Praktika Periodontal Charting Update
Praktika's Periodontal Charting has received several new highly sought after features:
1. Colour coding of input fields
2. Setting of colour coding thresholds (what is shown in green, orange and red)
3. A special setting that changes the way the Loss of Attachment is calculated (based of Recession threshold). If the Recession reading is within the threshold value (e.g. 3), then the Loss of Attachment is calculated this way: if the Probing Depth measurement is below or equal to 3, then the Loss of Attachment is set as 0, if it is higher than 3, then the Loss of Attachment – 3(i.e. 4 – 3 = 1). This is an optional setting that can be activated.
All of the above can be set and modified at Management -> Practice Details -> Perio
Appointment Name Formatting
There is a new practice settings in the Scheduler that allows to emphasise the patient's name by setting the boldness.
That would visually separate the name from the appointment notes
Treatment Type Strip Width
You can now change the width of the Treatment Type strip (for those who wanted the colour code the appointment by the Treatment Type rather than the Provider colour). By default it is 10%, and that can be extended up to 90% of the appointment area.
Patient File Navigator Updates
The Patient file navigator now shows Appointment's custom icons in the Appointment list, More text room allocated for medical Alerts and Warnings, the Referring Provider field is added. The screen has also been enlarged to view on monitors with higher resolution.
Other Features
Restorative Charting – procedures that do not require the selection of surfaces can now be applied to multiple teeth

Fee Schedules – you can now select all the items as "Frequent"

Recalls. When you cancel a recall you can mark patients as Inactive